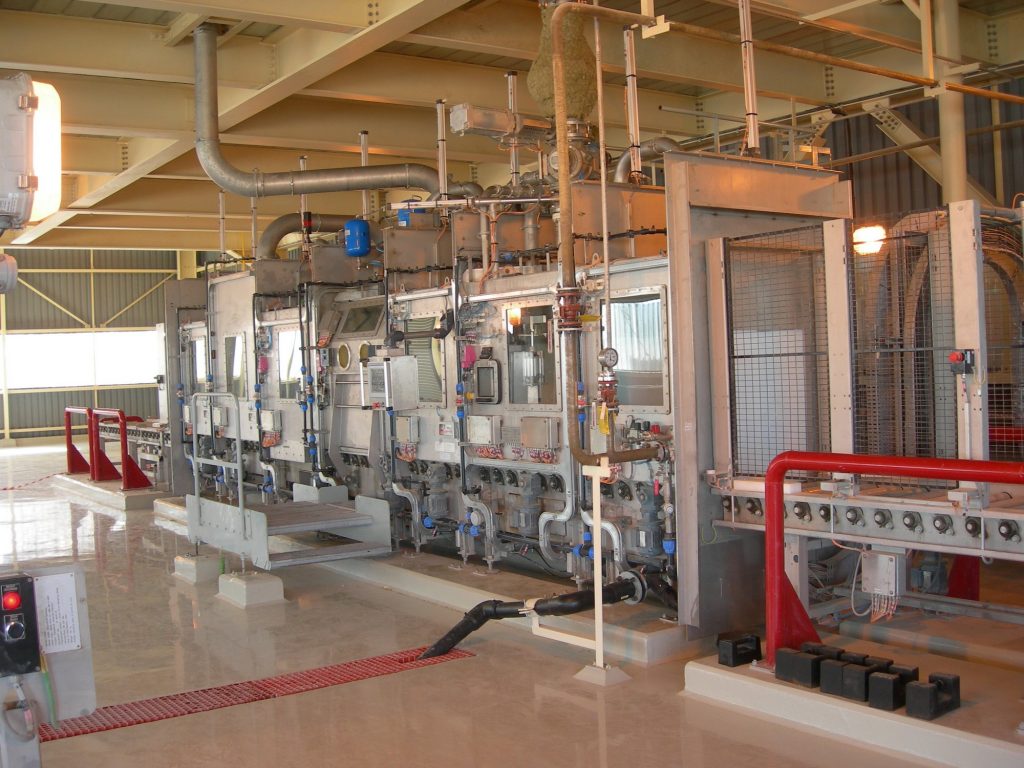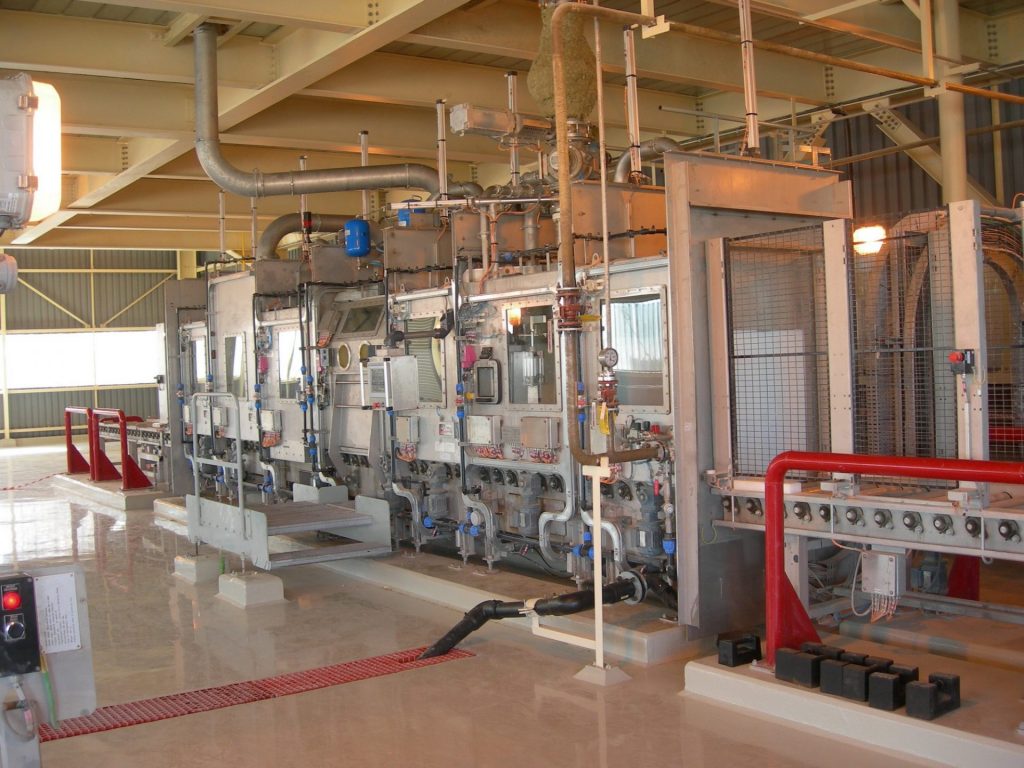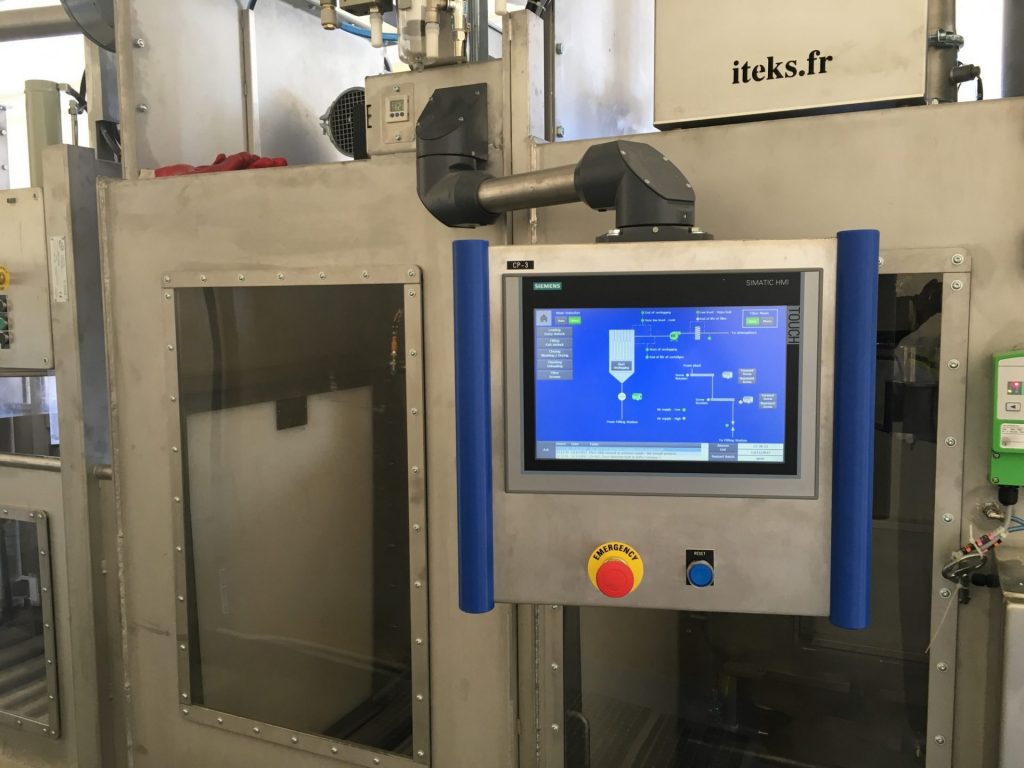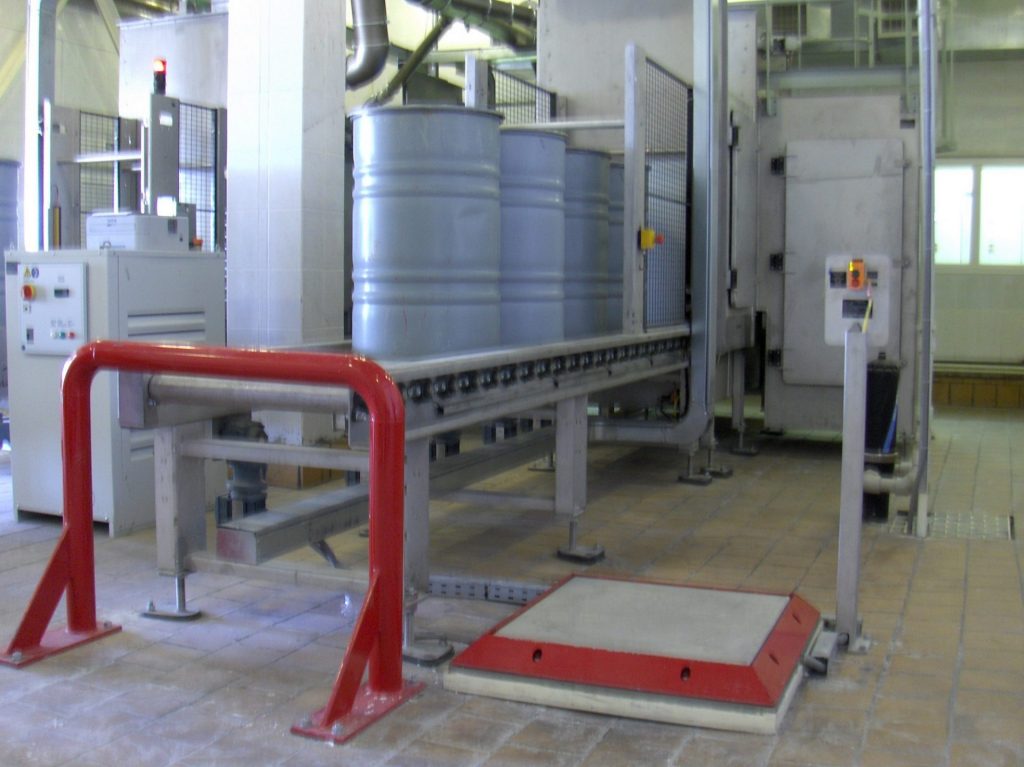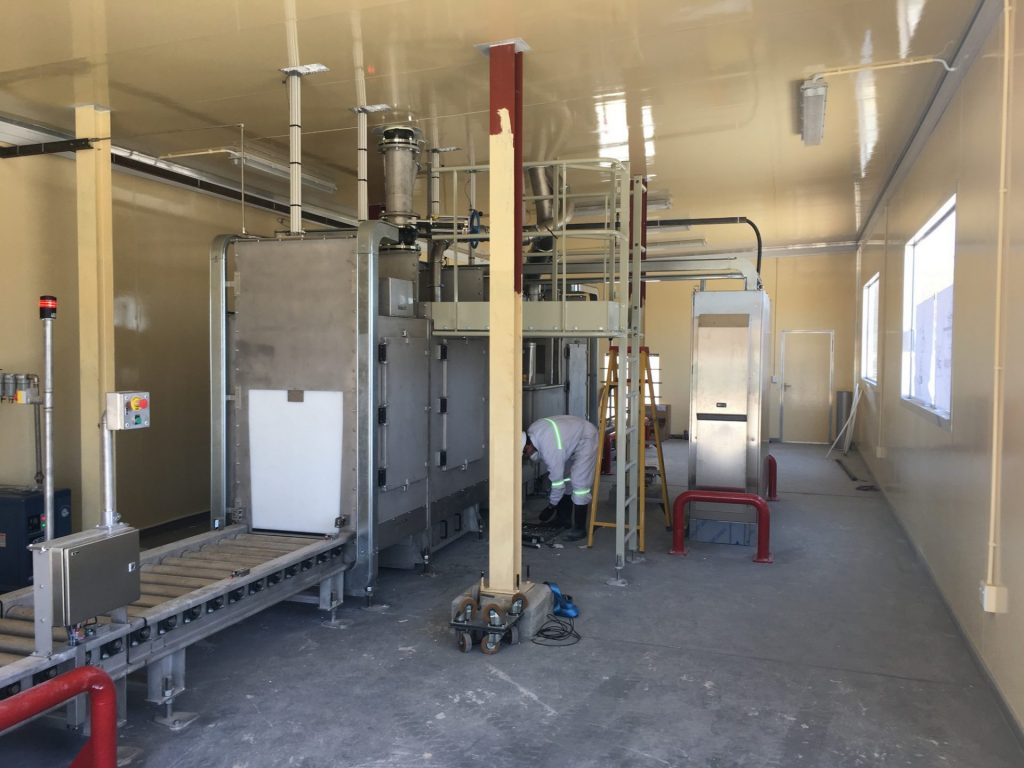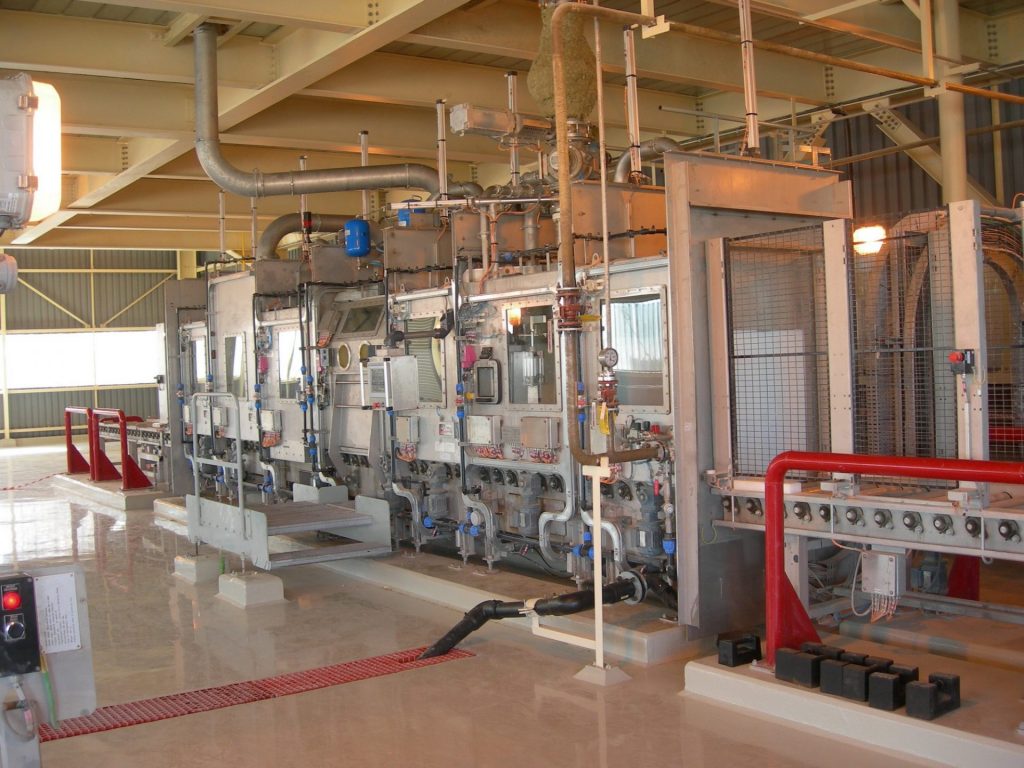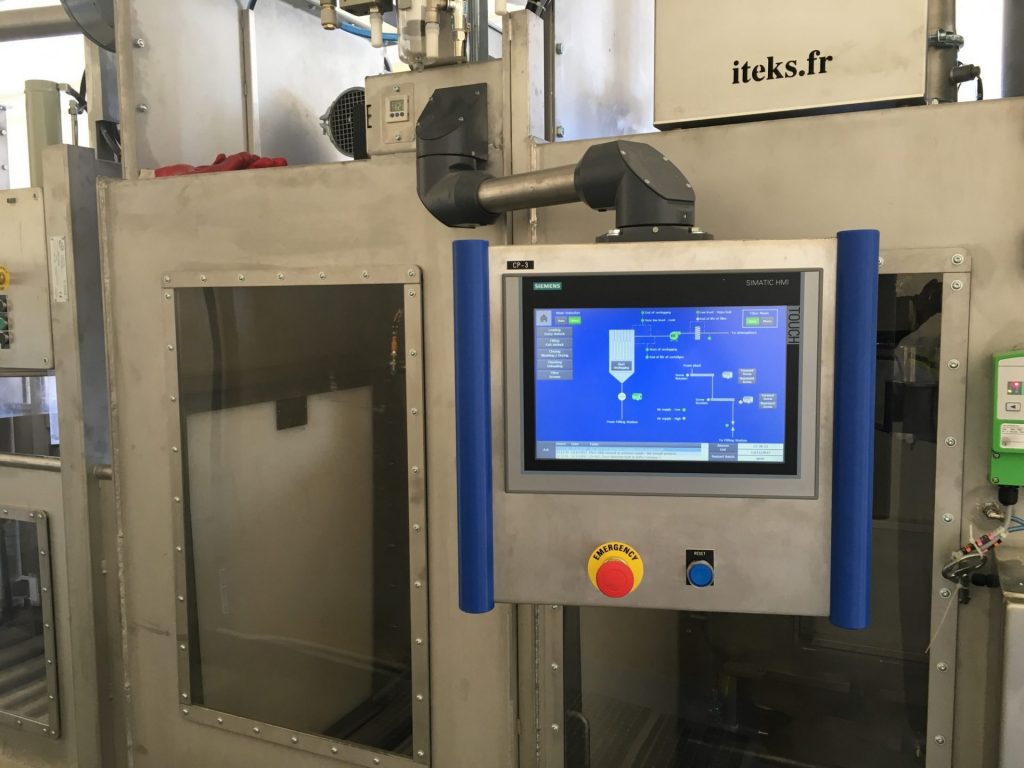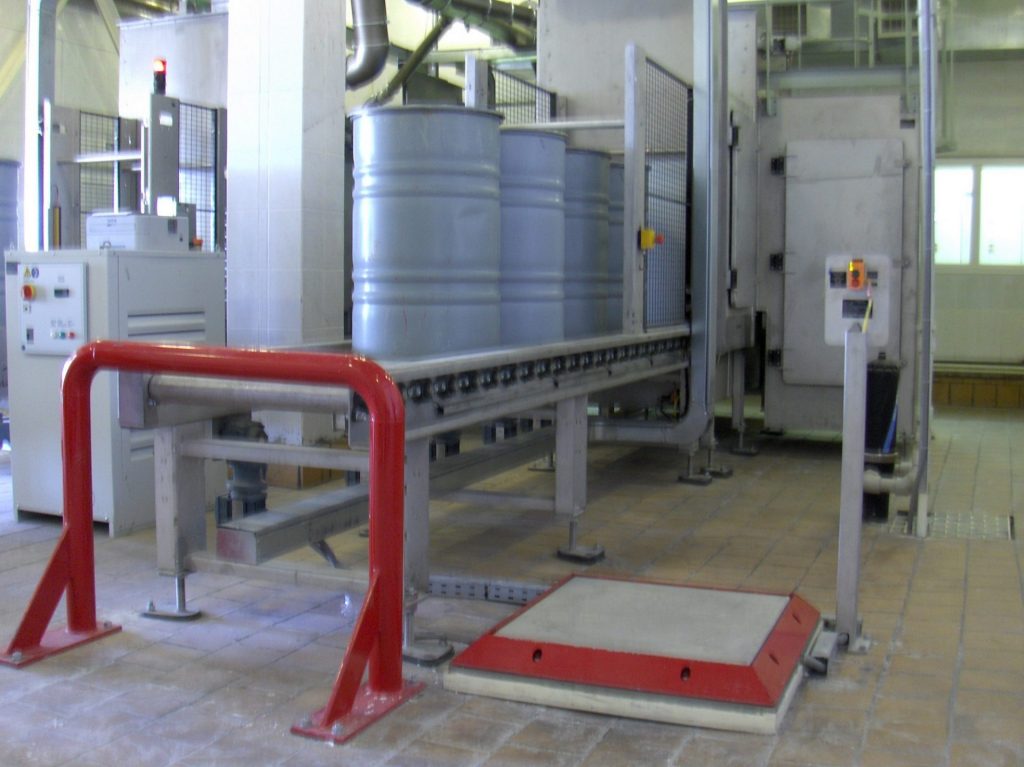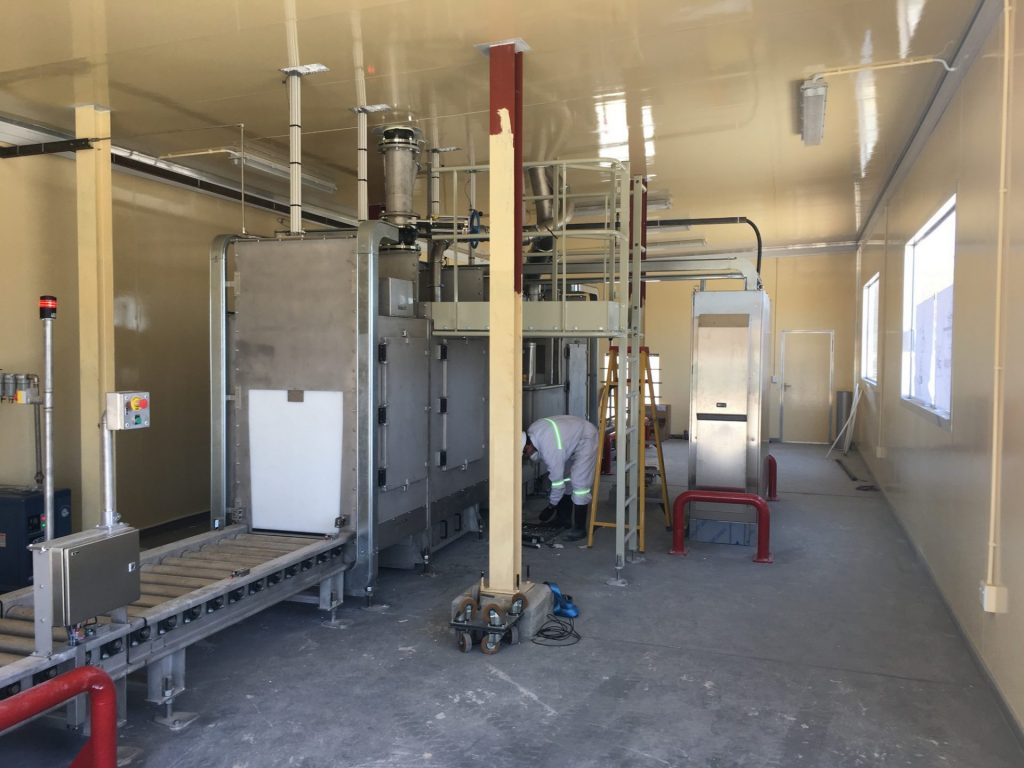 We can provide all of the necessary equipment for packaging in metal drums, plastic or paperboard for powder or pellets.
This equipment ensures the following operations :
Loading of empty drums in front of the machine with memory of the empty weight of drums if necessary. It is primarily a system of motorized roll conveyor.
Filling station with weighing and vibration of the product. Piping and hood for suction of dust emission. Sampling system possible by screws or drawer system during filling. Fully automated system around a conveyor with motorized rolls.
Closing station for lid fastenning. It is a conveyor on which an operator manually puts the lid. A system for lid pressing can be provided and a solution with containment by glovebox. We can supply an automatic lid closing system on request.
Drum whashing station with brush on top, bottom and on the perimeter. Addition or not water by spraying. Fully automatic system
Drying station of drums if necessary (In case of presence of washing station with water upstream, for example)
Weighing control conveyor in line. Generation of label and gluing in line.
Accumulation conveyors at way out.
Depending on the degree of dangerousness of the packaged product, the installation can be fully placed in containment enclosures connected to a dust filter station with containment sas upstream and downstream of containers circulation.
Complet line of powder packaging into drums with containment
performance data :
Filling system until 500kg or more if necessary (eg 200gr of precision dosing possible with 400kg and vibrating plate integrated and a powder with good flowability)
Rated speed : about 30 drums per hour (to be confirmed depending on product)…