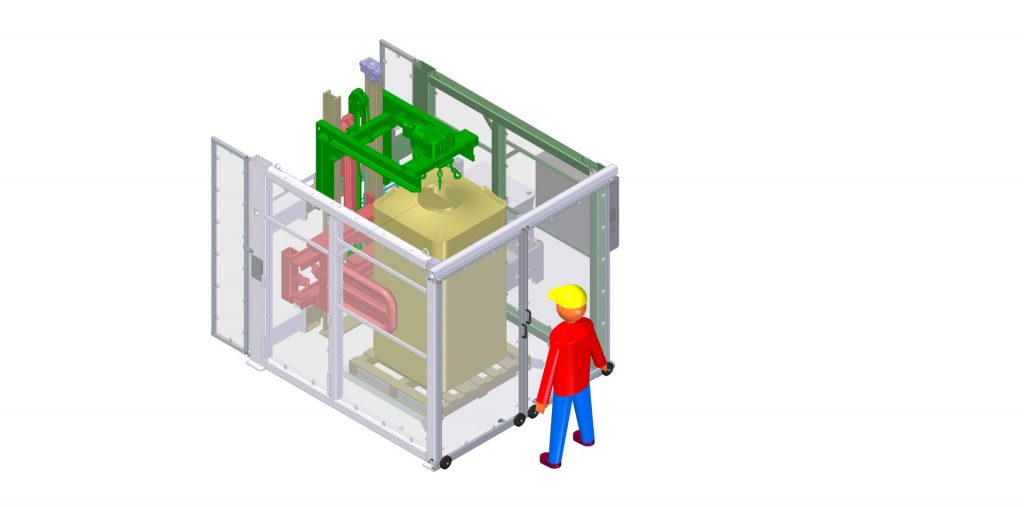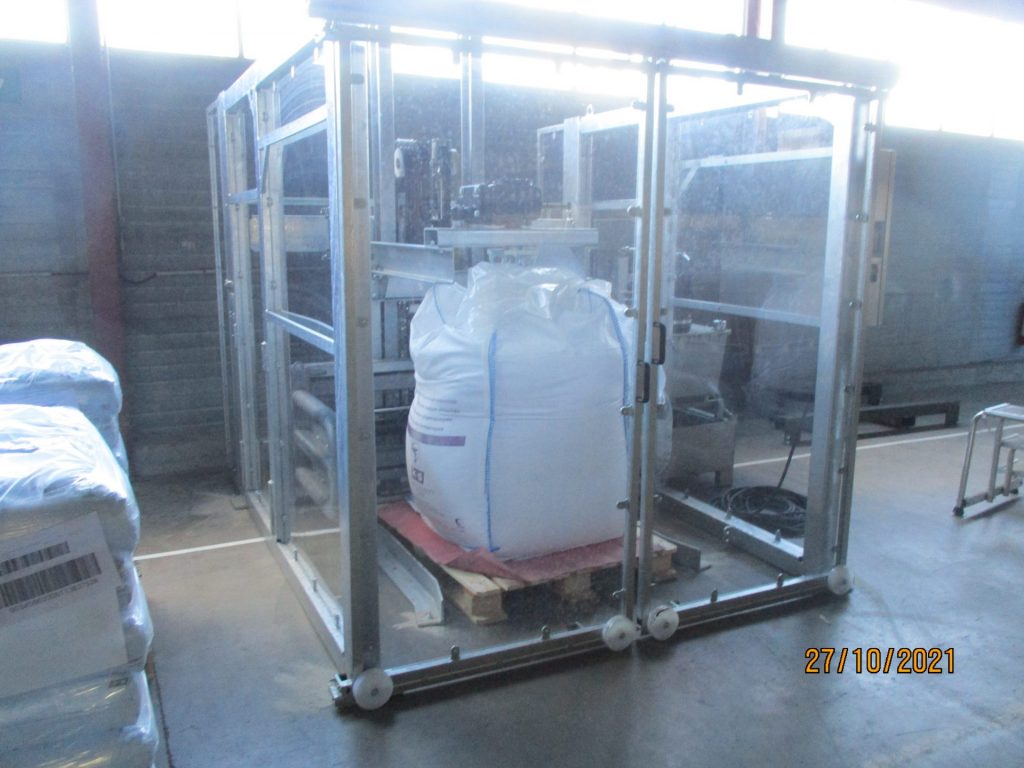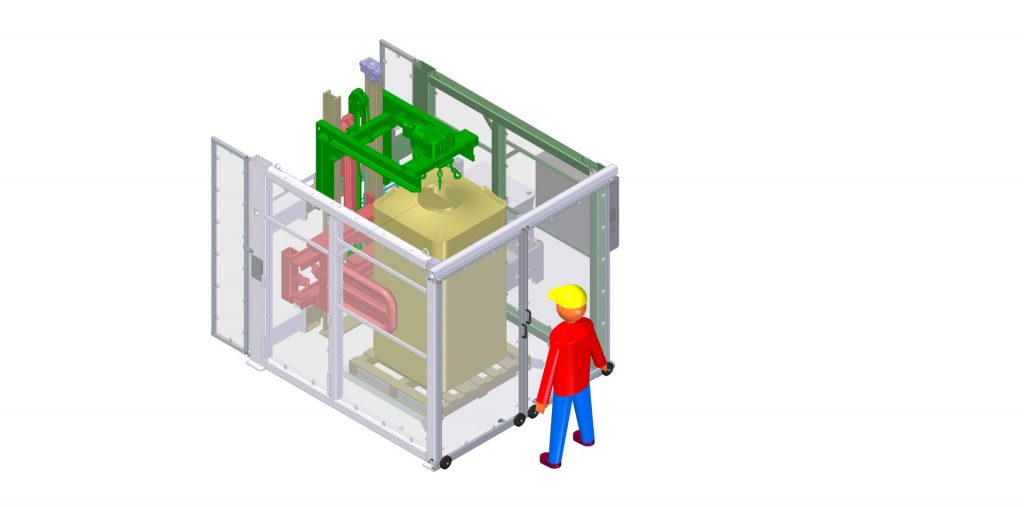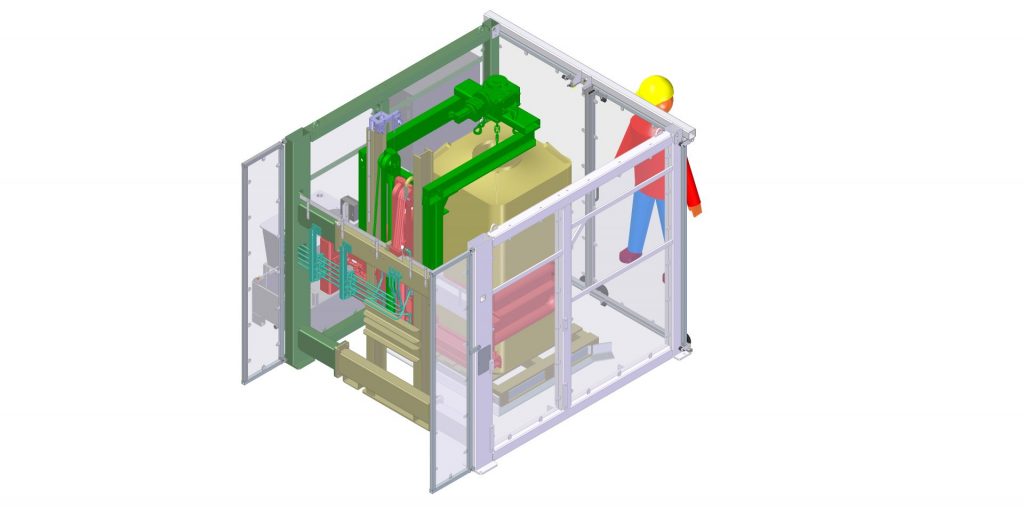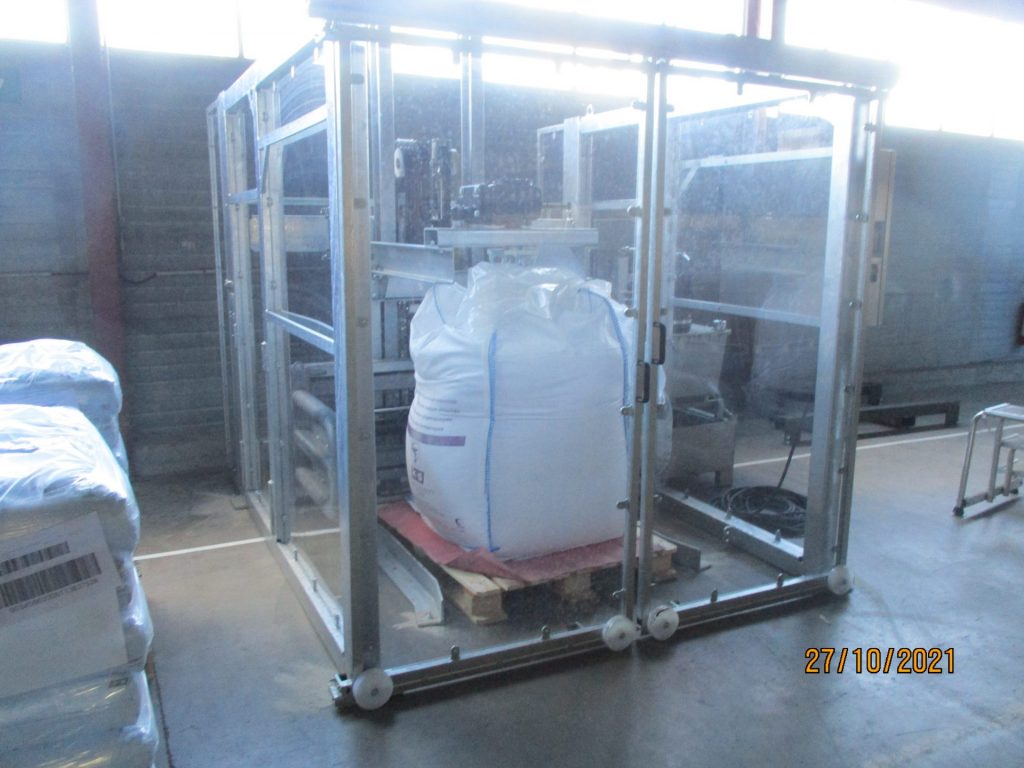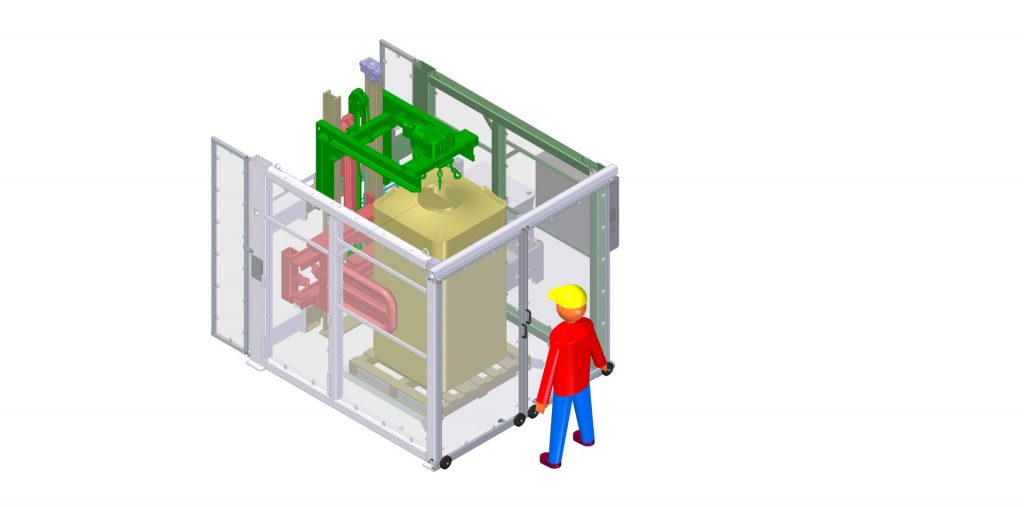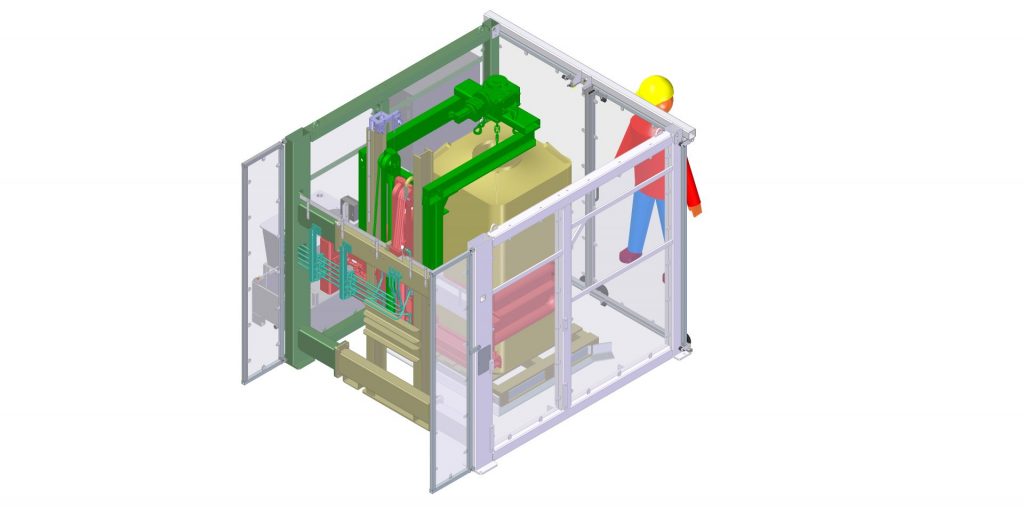 Some products, often very hygroscopic, tend to solidify in their packaging. The product can therefore no longer be emptied normally! The larger the packaging, the more critical this problem is.
This machine is used to fluidize the contents of a big-bag from the outside by pressing it. The big-bag can then be emptied normally. The big-bag can be fitted with a plastic bag and can therefore fluidize agri-food or pharmaceutical contents.
The machine is fully automatic. The operator manually hangs a big-bag on the machine, starts the cycle and returns when it is finished. Handling by pallet truck. Handling by forklift possible.
This machine has 2 decisive construction advantages:
The arms are not the full width of the big-bag unlike all the other solutions on the market. We can therefore press them more deeply. In principle, the big-bags are filled as much as possible at the time of packaging. If the pressing system is the entire width of the big-bag and if you want to break the clods to the core, then the volume to be moved is too large for the capacity of the big-bag and it can tear.
The arms are shaped like flat tennis racket to make it easier to break up clods. The arms in the form of rounds have the disadvantage of not being able to block certain clods which escape from the pressure of the arms and thus are never broken.
Technical specifications:
Installed power: 7kW
Power supply : 400Vac three-phase
Lifting capacity: 2 Tonnes
Operable with eg: salt Na + Cl-
Big-bag dimensions: maxi base 1100x1100 height 1800mm. Customisation possible on simple request.
Machine dimensions: 3x3x3m
Cycle between 5 and 30 minutes depending on the size of the big-bag and its content. Fully configurable and selectable in the form of recipes.
Patent pending.